Services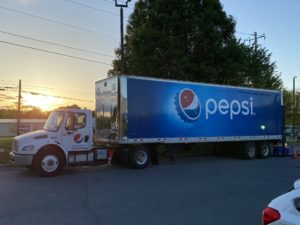 At Pepsi-Cola Bottling Company of Havre De Grace, we are proud to have served grocery stores, convenient stores, gas stations and the food service businesses in Harford to Cecil County since 1957. 
It is our mission to deliver Pepsi-Cola products to your business, allowing you to provide market leading beverage brands to your consumers.
We offer a wide selection of Pepsi-Cola and allied brand products. Our product offerings cover a wide range of consumer preferences including, Starbucks, Dr Pepper, Gatorade, Aquafina and many others.
As a family owned and operated business, we understand the importance of building and maintaining community relationships.
We want to partner with you to build your business and strengthen the market we serve. We strive to earn your trust and your business every day through best-in-class service and support. 
Check out our extensive selection on our Products page and for further information please be sure to contact us.